Description
Small Saga is a turn-based RPG that takes place in a medieval rodent society beneath the streets of modern London. The story follows Verm, a particularly angry mouse armed with a pen knife, who is hunting for the human who stole his tail. On the way, Verm befriends a mole wizard, a squirrel harlequin, and a lab rat lancer. Together, the party upend rodent society, clash with titans, and maybe even confront the gods themselves.
The game was funded by a Kickstarter, which successfully came to a close on the 4th of July, 2019.
The game successfully launched for PC on November 16th.
Free future content updates are planned.
Features
Journey above and below the streets of London from a mouse-eye perspective.
Encounter awe-inspiring titans. Duel with a swashbuckling water vole, a pious lab rabbit, a poetry-spewing kraken, and many more.
Meet the hideous vermin who run society, then overthrow them.
Enjoy simple but strategic, turn-based gameplay. A limited energy system encourages the player to wait for the perfect time to strike.
There is no grinding. Small Saga is a tightly-focused and boss-oriented adventure.
The Developer
Small Saga is developed by Darya Noghani (formerly Jeremy Noghani), a London-based developer who previously co-created the bird lawyering game, Aviary Attorney. She began work on Small Saga at the beginning of 2018 and is responsible for the vast majority of development, including the design, programming, art, and music.
Music for the in-game bard was written and performed by Kofi Young.
Music for the boss track "Manus Domini" was written and produced by Evelyn Lark.
Trailers
Logo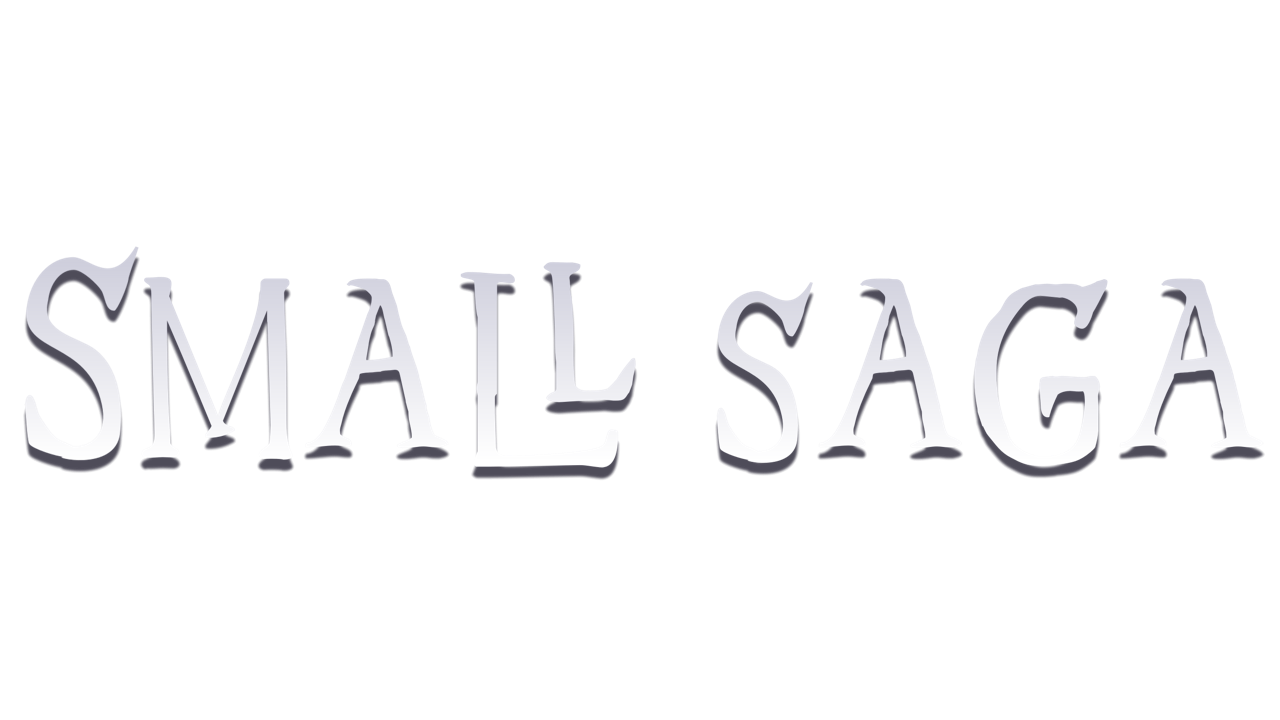 Character Art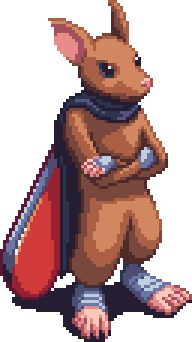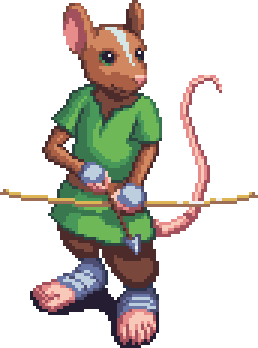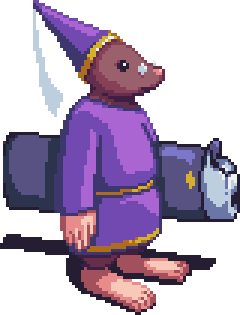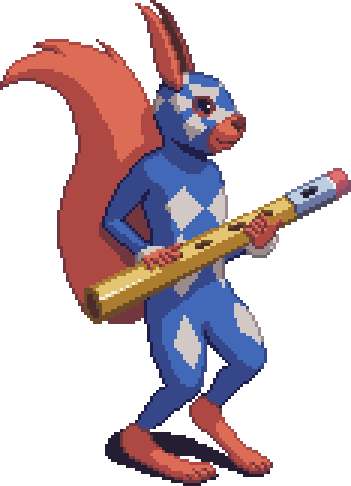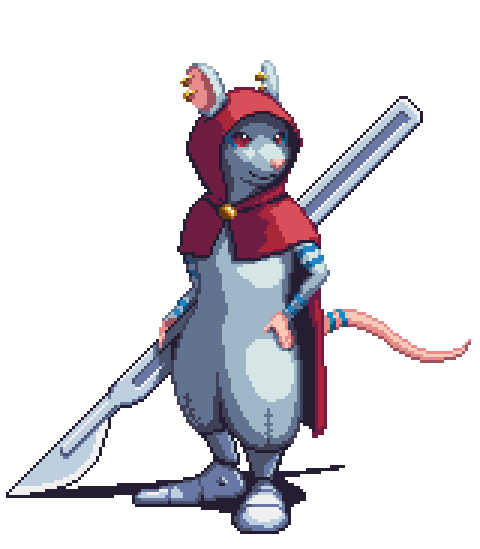 Poster Art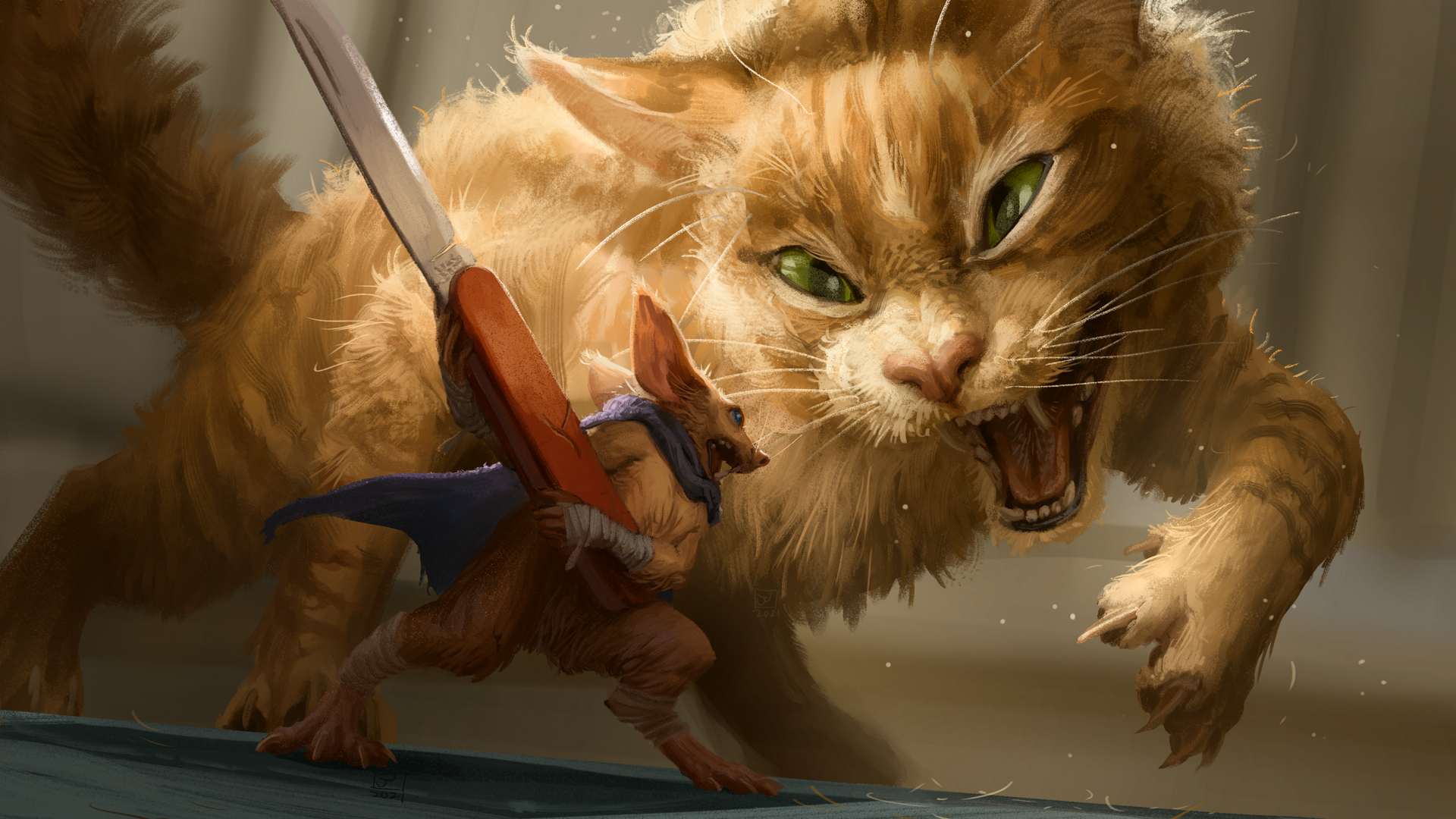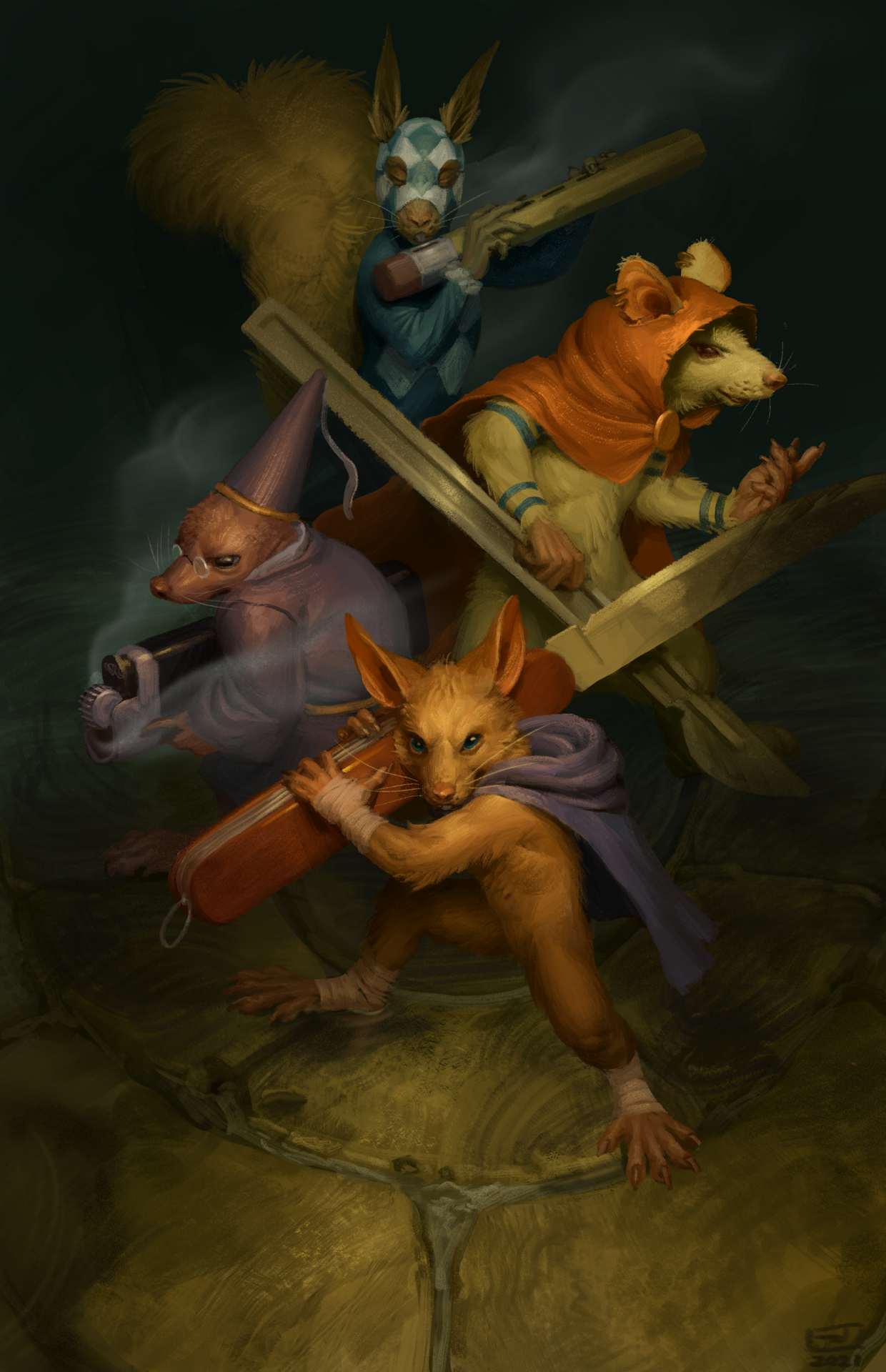 Screenshots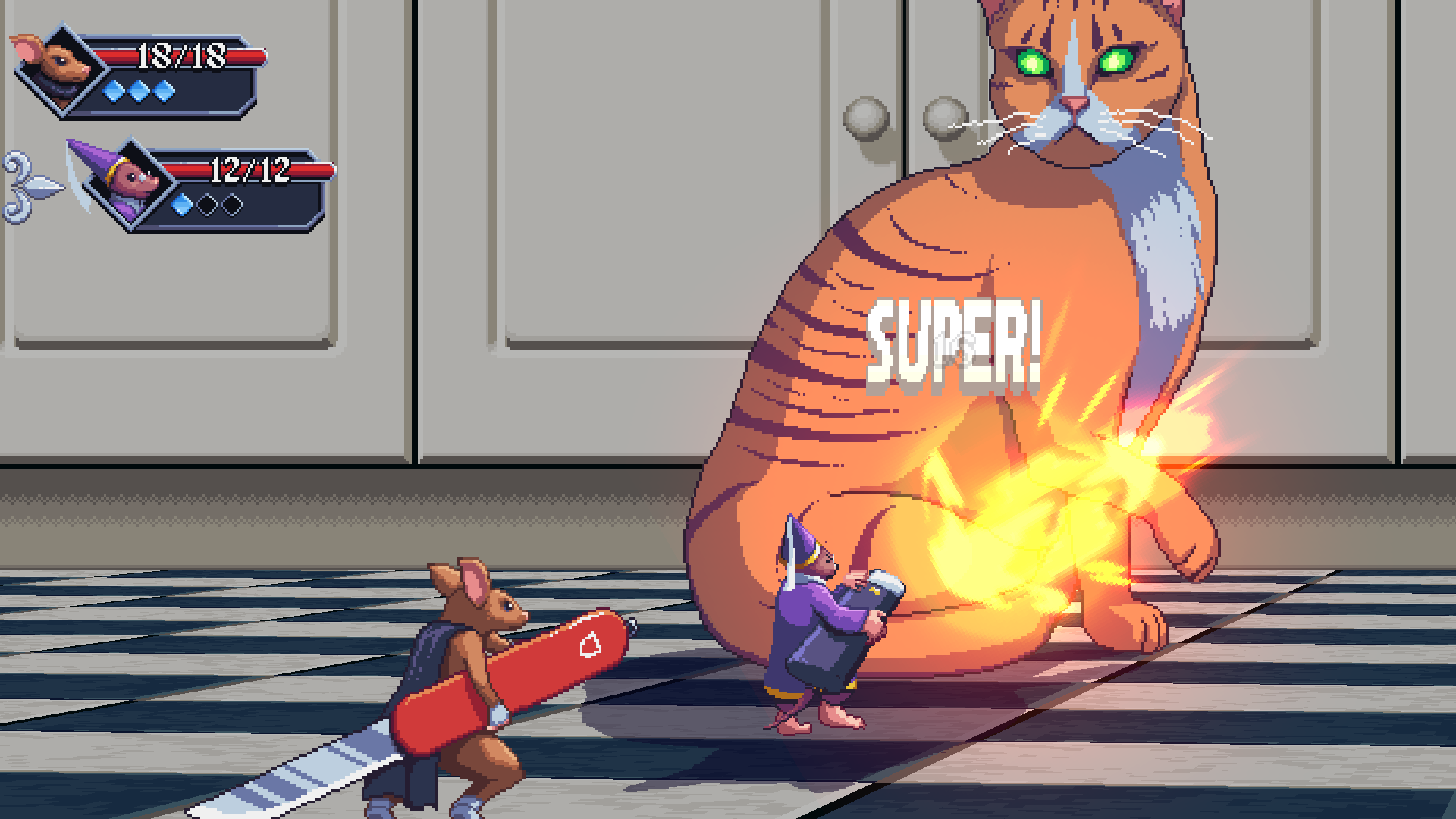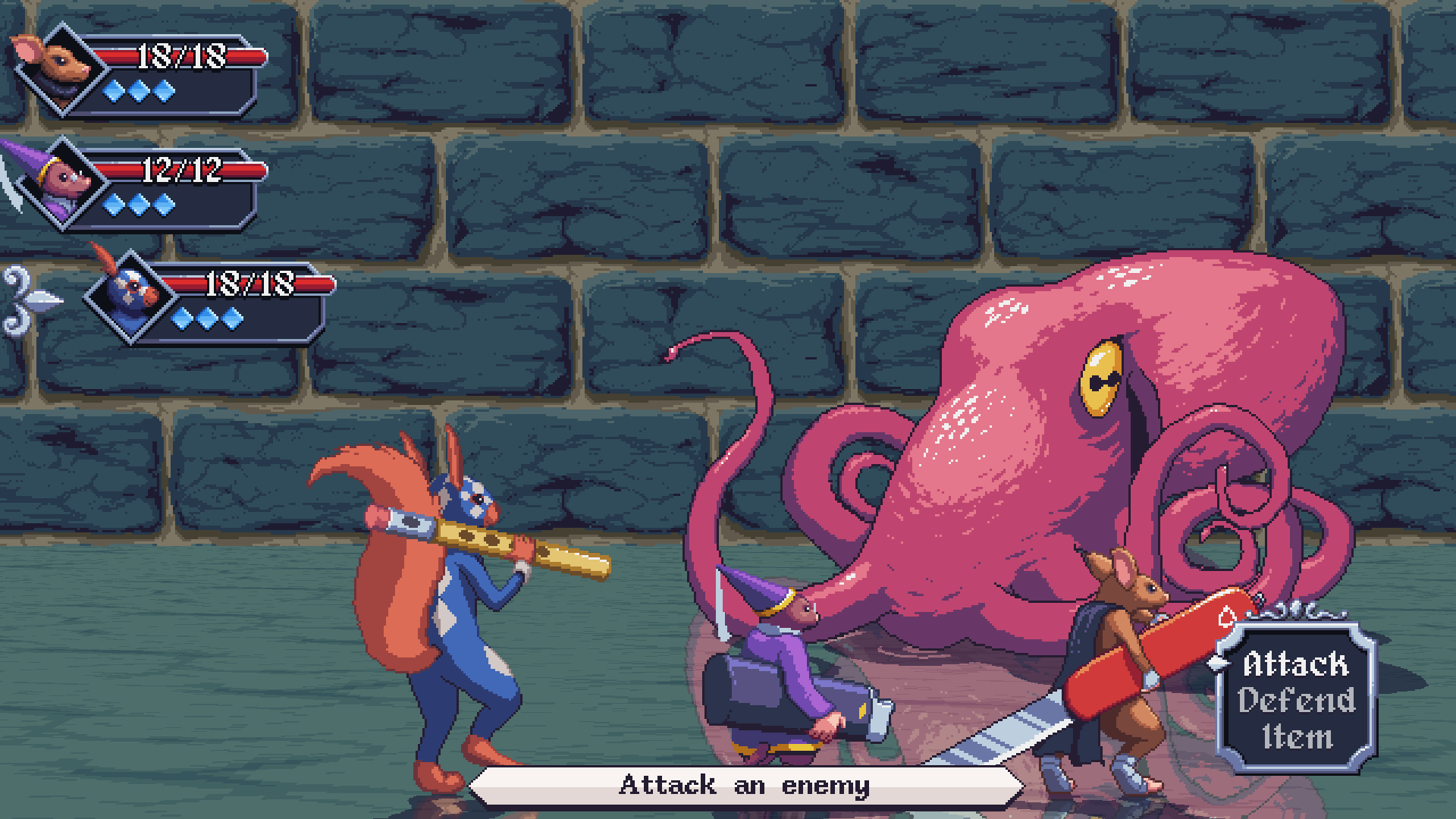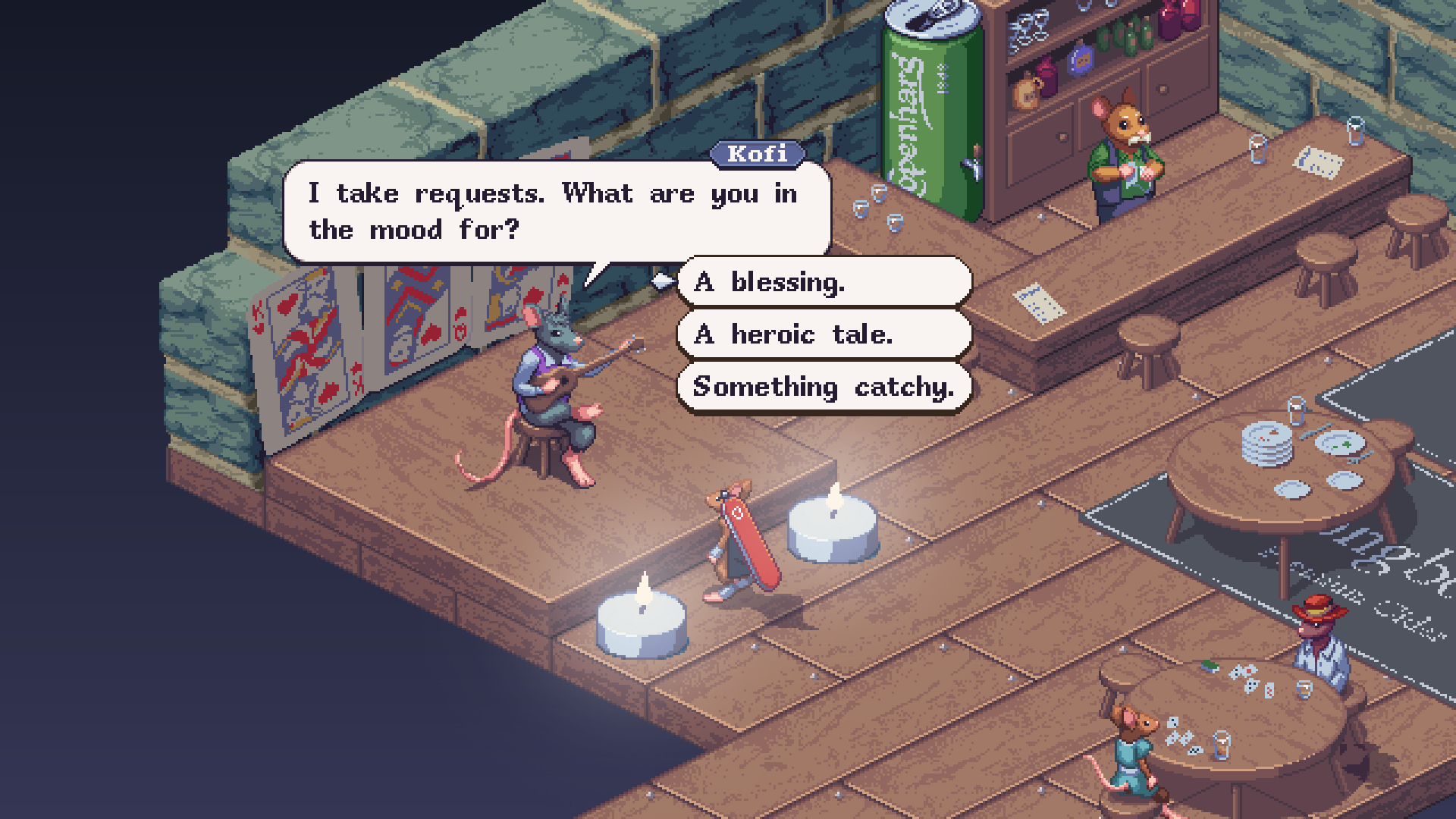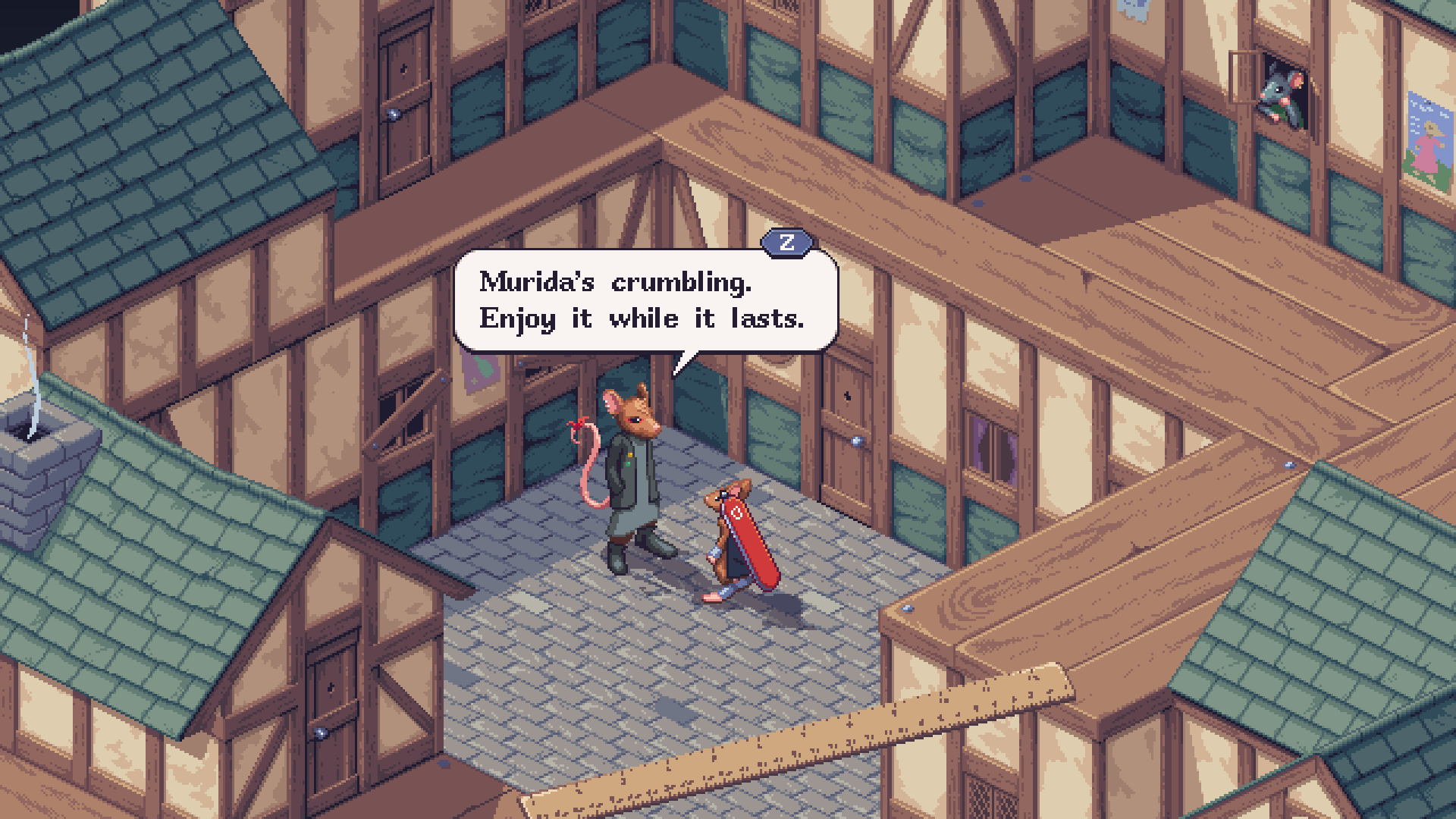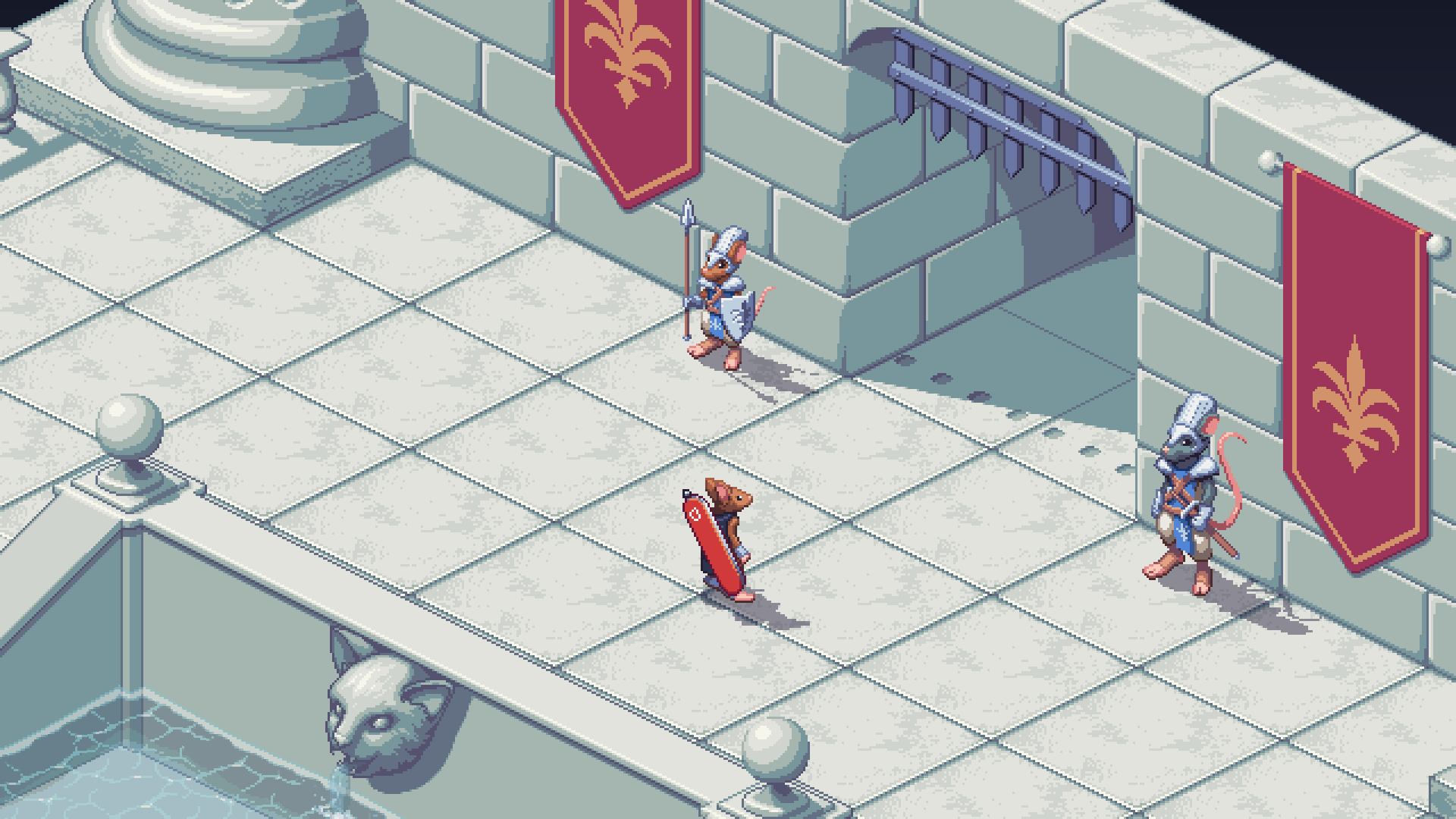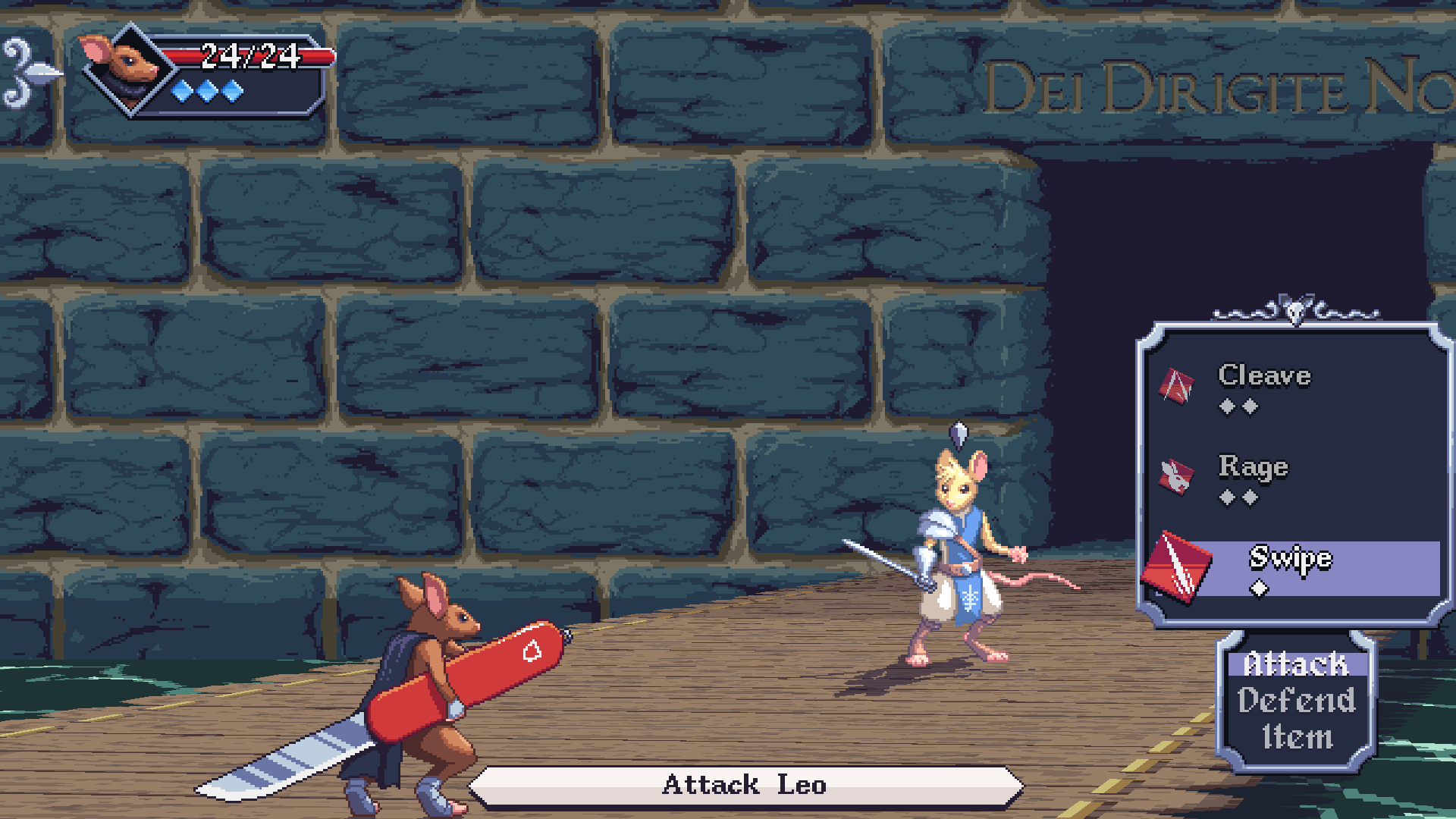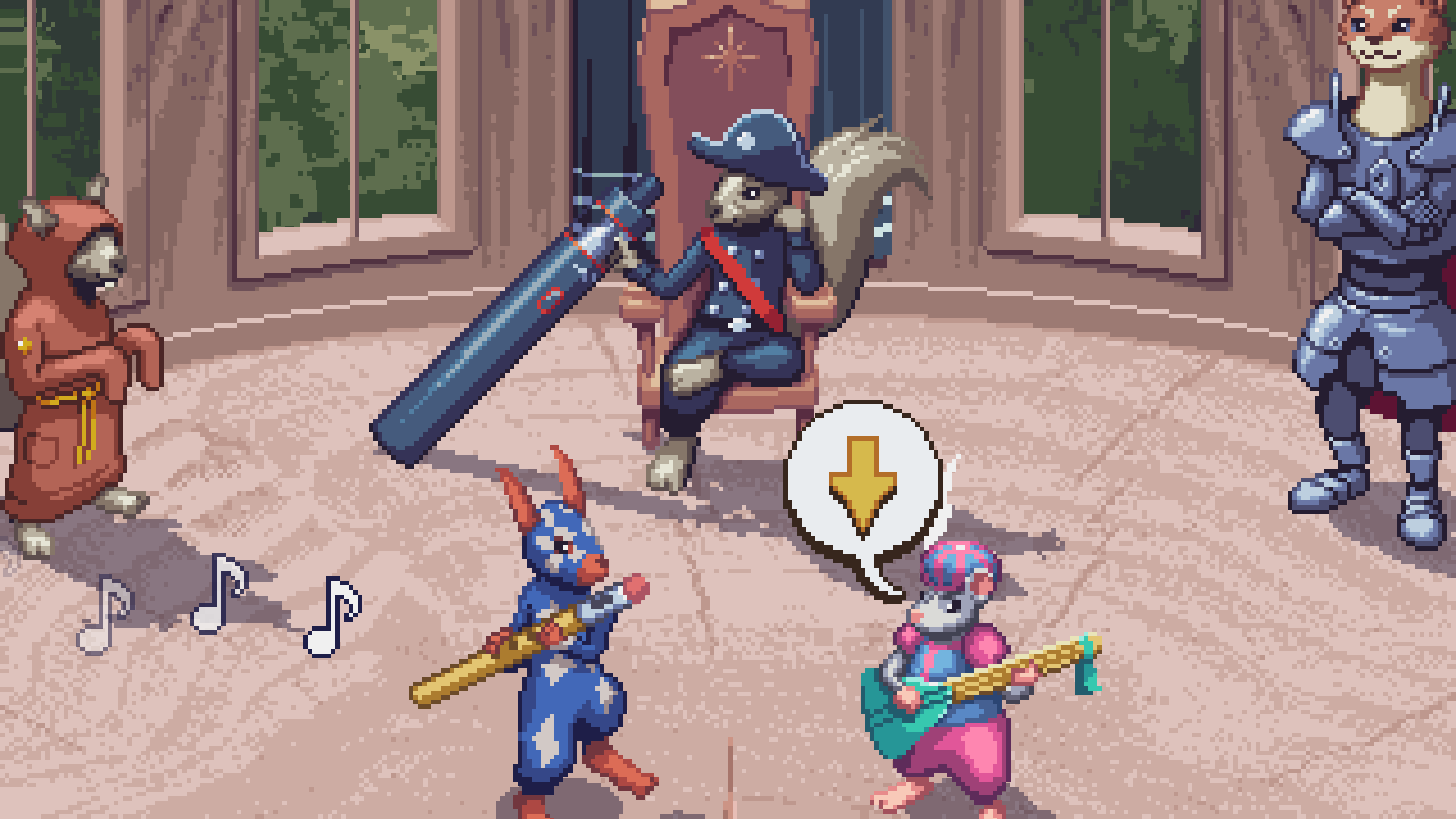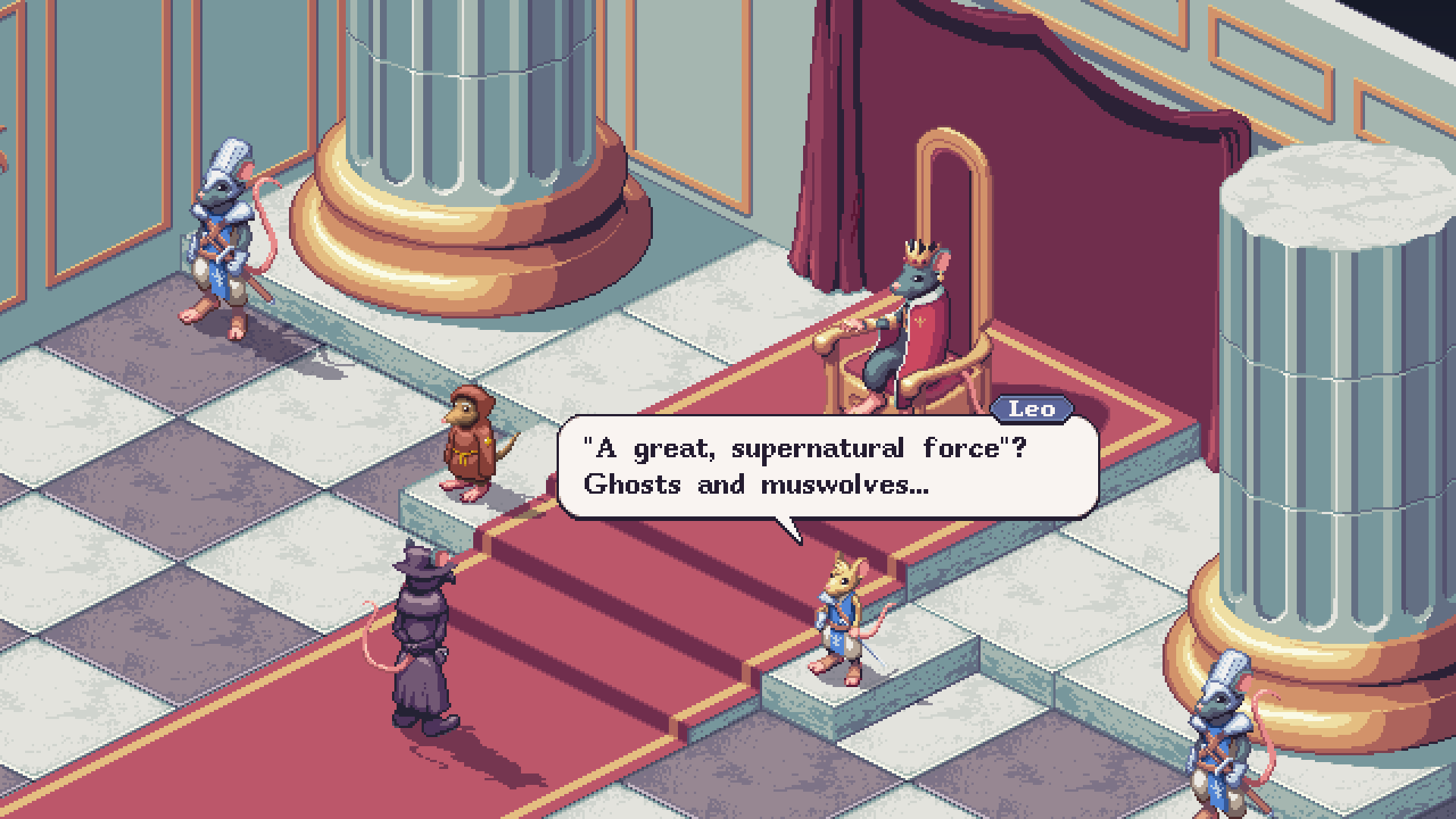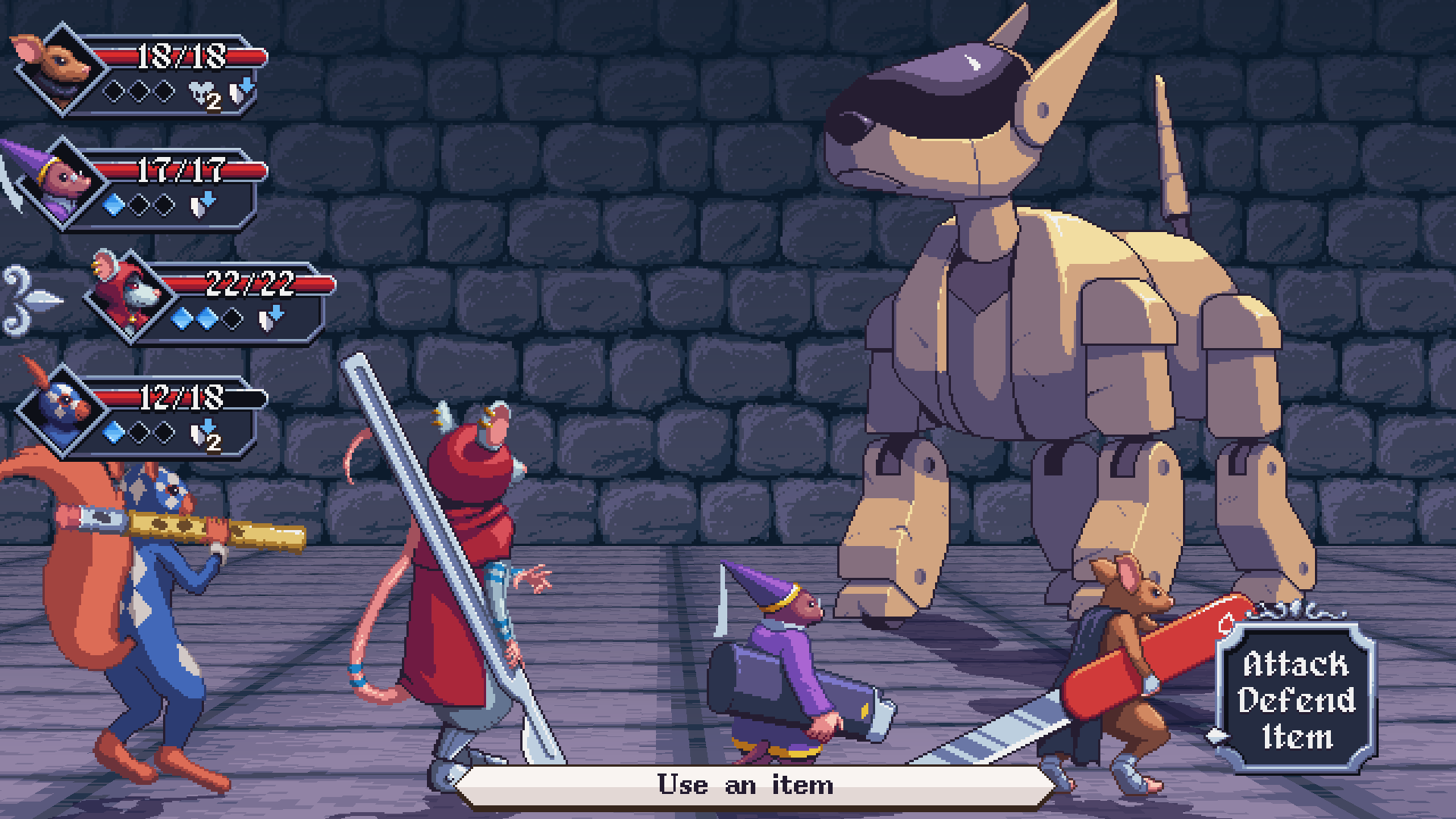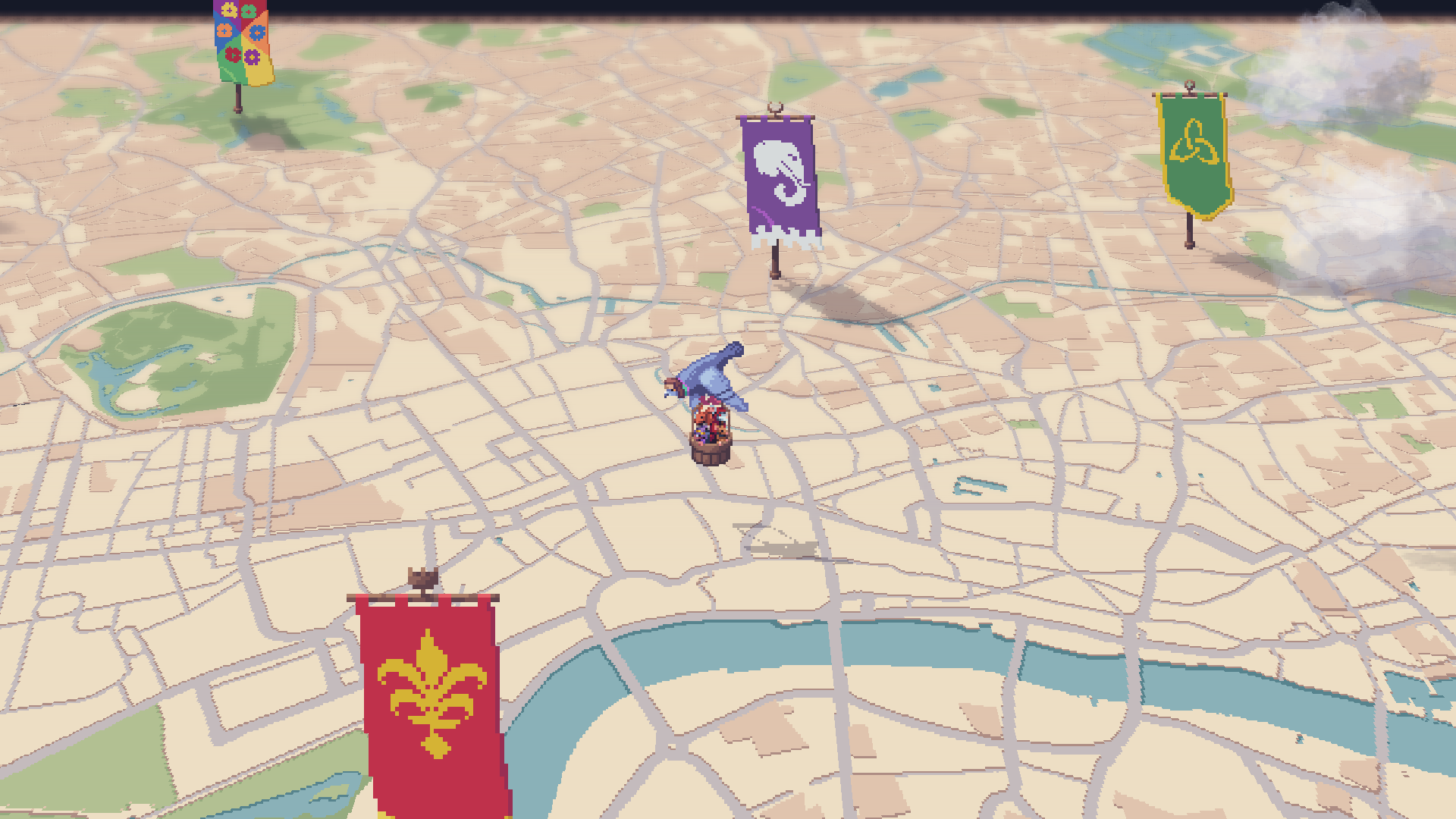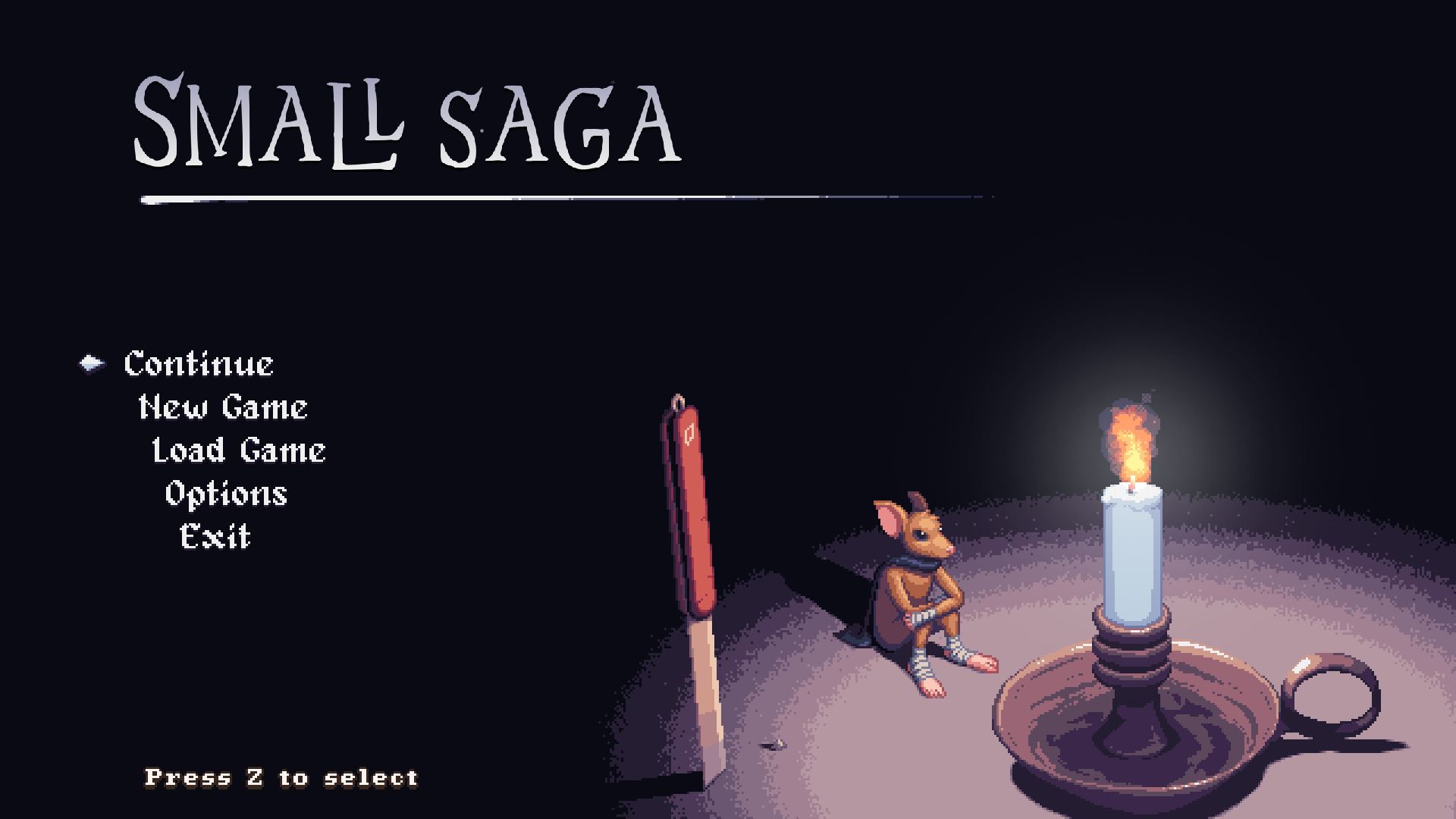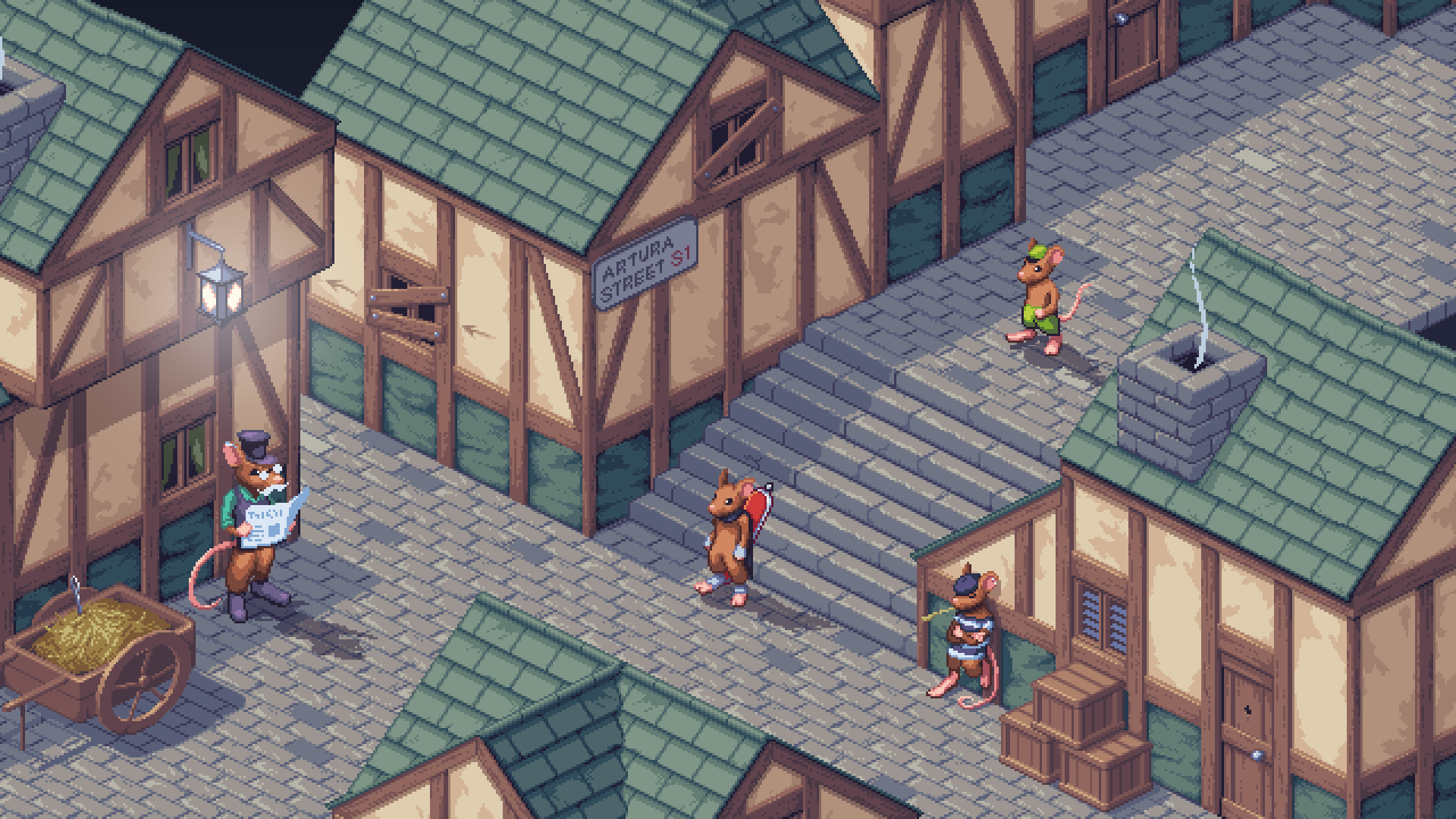 Zip File
This zip
contains all of the assets listed on this page and all of the gifs from the home page.
This zip
contains higher resolution versions of the poster art.
Something else...
Please feel free to
email me here
if you need something that's not listed.